Current Projects
Baptist Memorial Hospital – Oxford, MS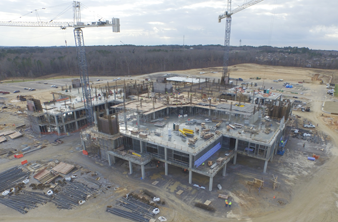 Baptist Memorial Hospital is a 6 level, 467,000 SF state-of-the-art medical facility.  Located within the historic city of Oxford, MS., the completed development will house over 217 beds along with an ambulance facility and will replace the existing medical facility. Harcon is responsible for the concrete construction of the foundations, columns, walls and elevated floor slabs.  By utilizing a quick erection formwork system, Harcon has been able to frame and deck the high story heights and complex framing system at sufficient rates to achieve and exceed the aggressive productivity targets.  The facility is on schedule to open April of 2017.
HCA Capitol View – Nashville, TN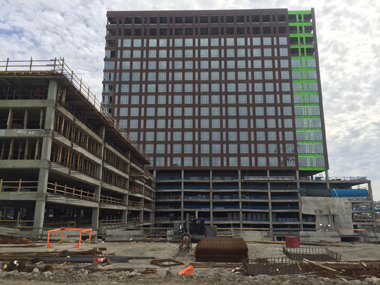 HCA Capitol View is 670,000 sf mixed use development currently under construction for the Hospital Corporation of America.  This multi-phased project has required multiple crews and unique engineering solutions, such as for heavy transfer beams cantilevered three stories over open excavation.  Harcon has utilized three different specialized high production shoring systems to ensure that the schedule is met and that our customer is satisfied.